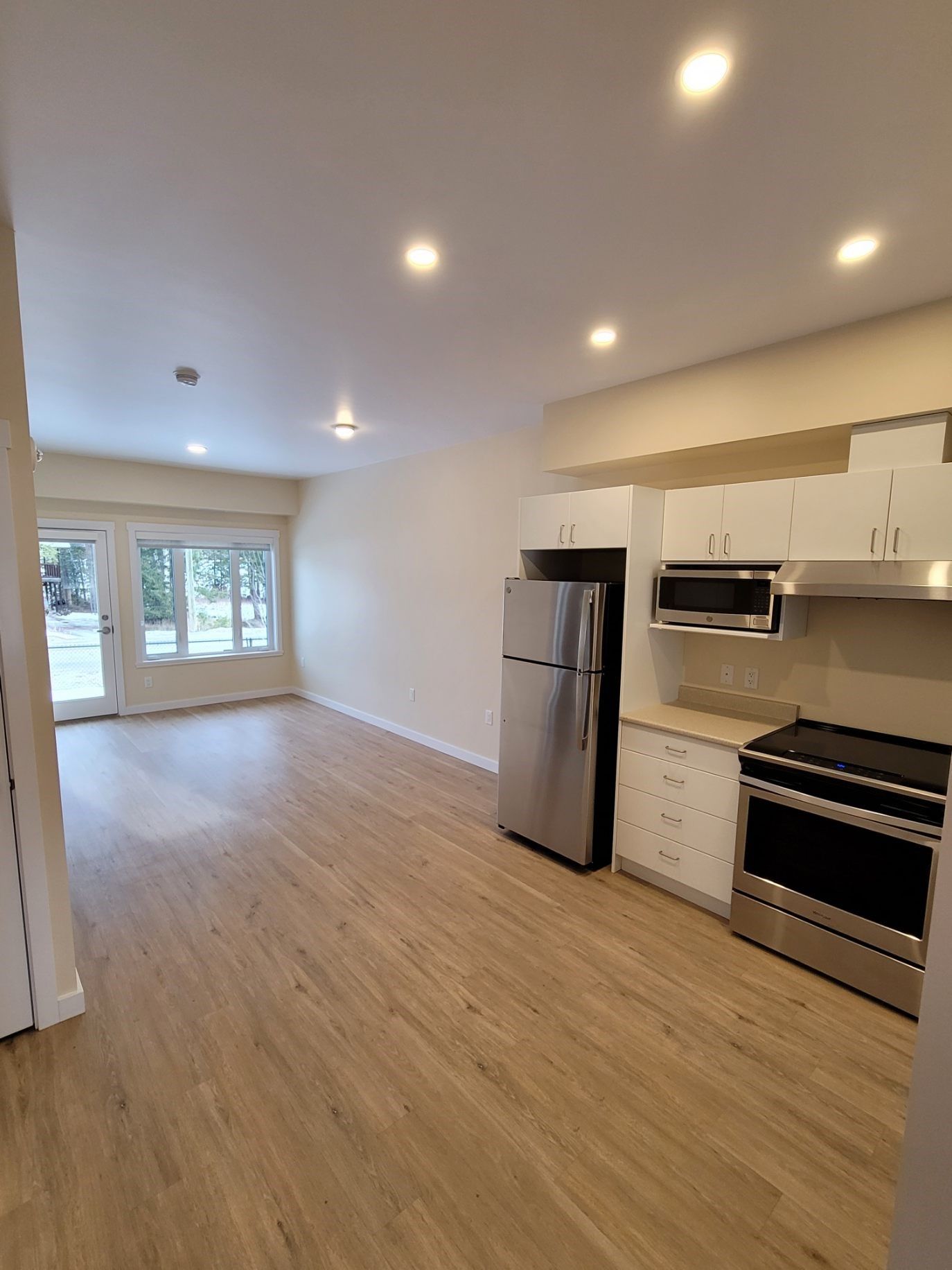 Evergreen Acres 
Howell Electric recently completed Evergreen Acres Seniors Housing, located in Clearwater, BC, which consists of three single-storey houses with 18 one-bedroom and 2 two-bedroom units, all with in-suite laundry. Our team completed this project with D&T Developments Ltd in November of 2020.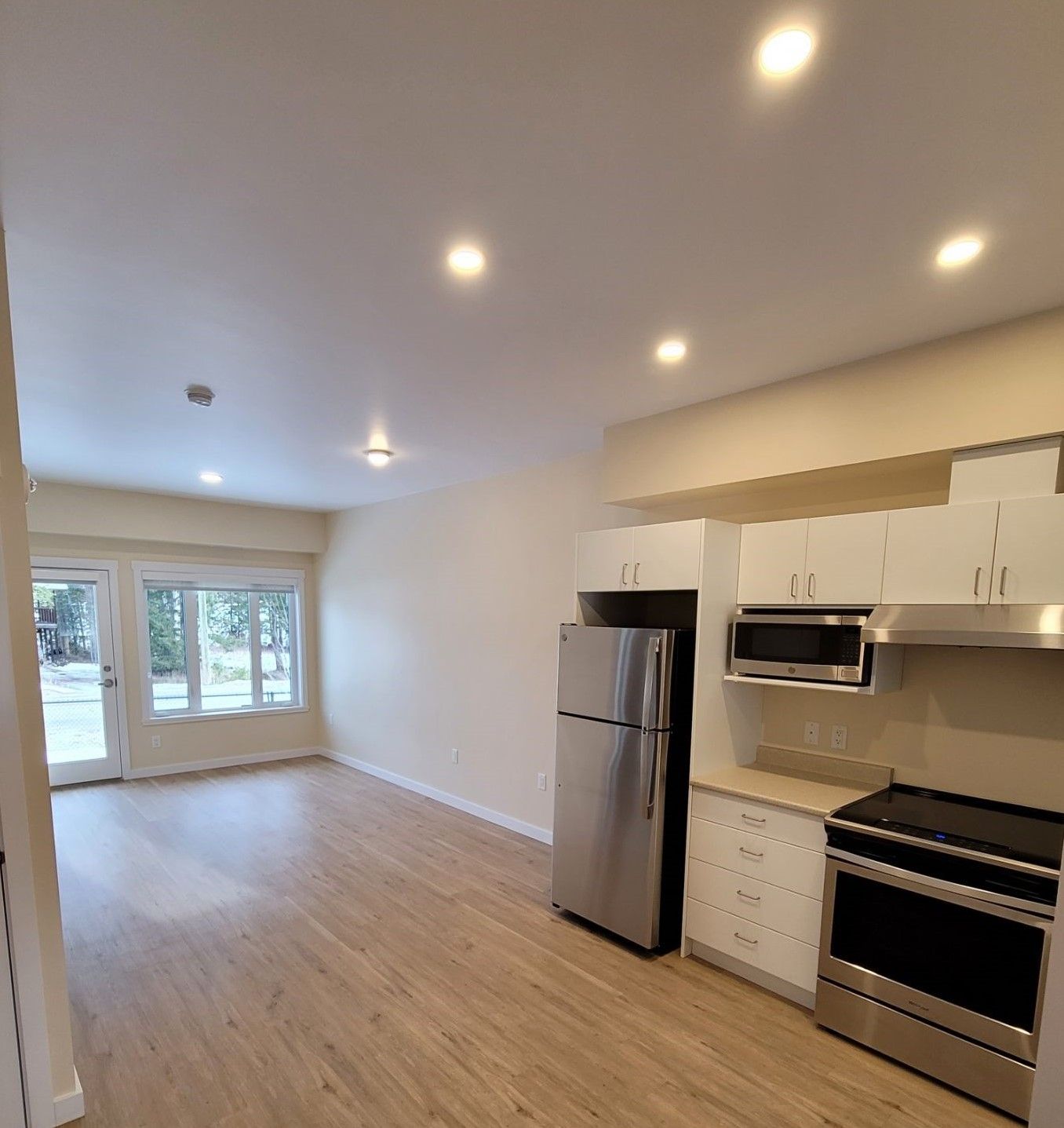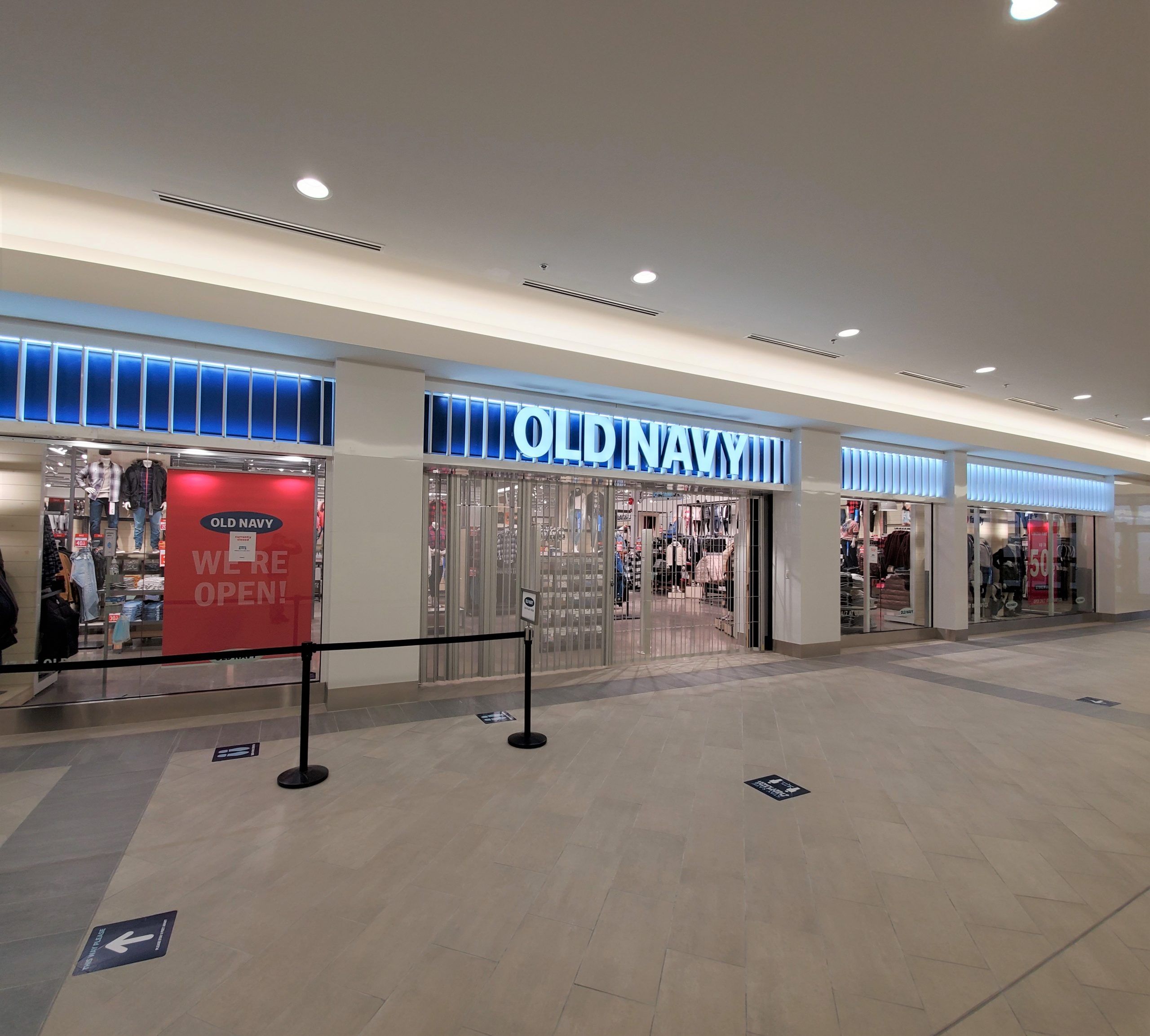 OLD NAVY KAMLOOPS
This 7500 sq. ft renovation of what used to be part of Sears, has been completely transformed into an apparel store for the entire family. Our team completed this project with a tight deadline and opened its doors to the public in October of 2020.
ABERDEEN MALL FOOD COURT RENOVATION
Howell Electric completed the Aberdeen Mall Food Court renovation in April of 2020. The lighting was upgraded to energy efficient LED pot lights, suspended ring lights, and beautiful accent lighting throughout the food court. You cannot miss how bright the new space is. The food court also expanded the number of eateries from 7 to 11.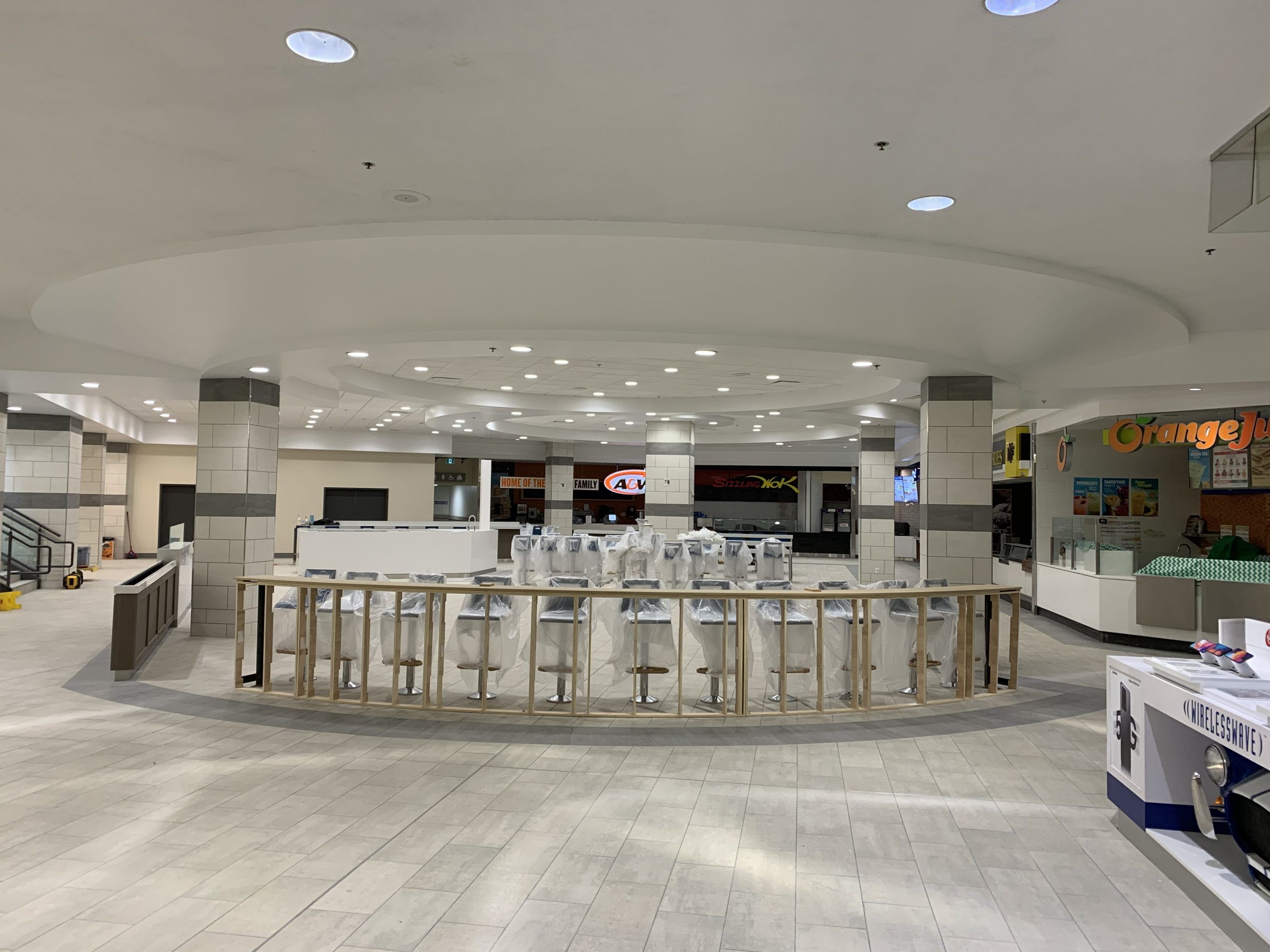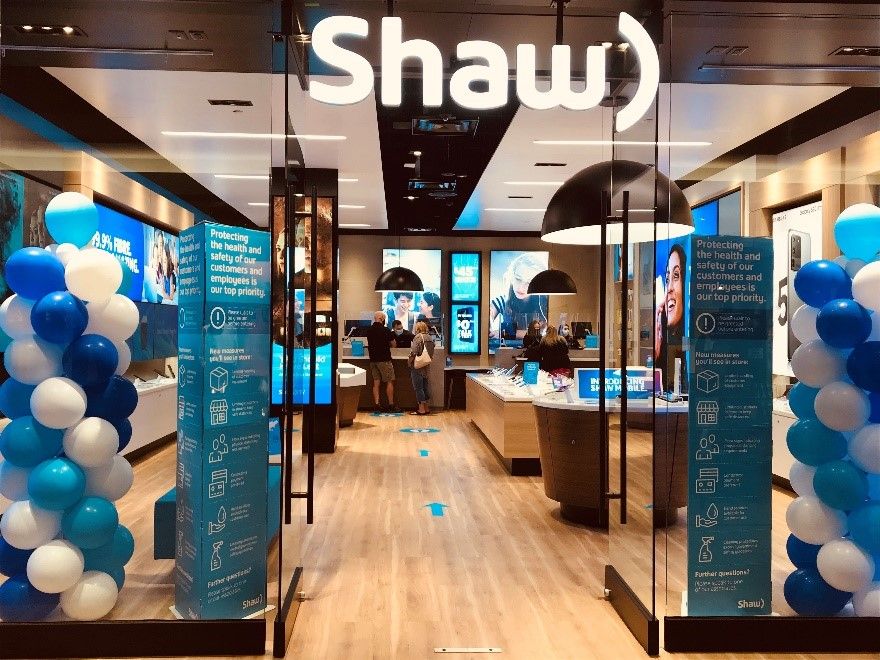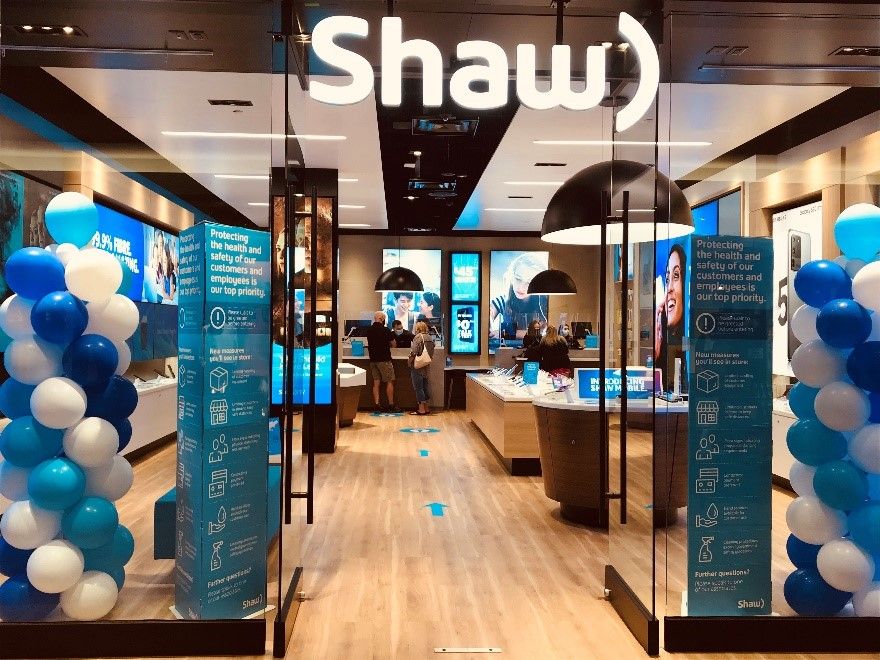 Shaw Retail Store Kamloops
Completed in September 2020, Howell Electric provided the complete electrical installation for the new Shaw retail store, located in Aberdeen Mall. The Howell team completed the lighting, lighting controls, communications network cabling, audio, video, and life safety systems.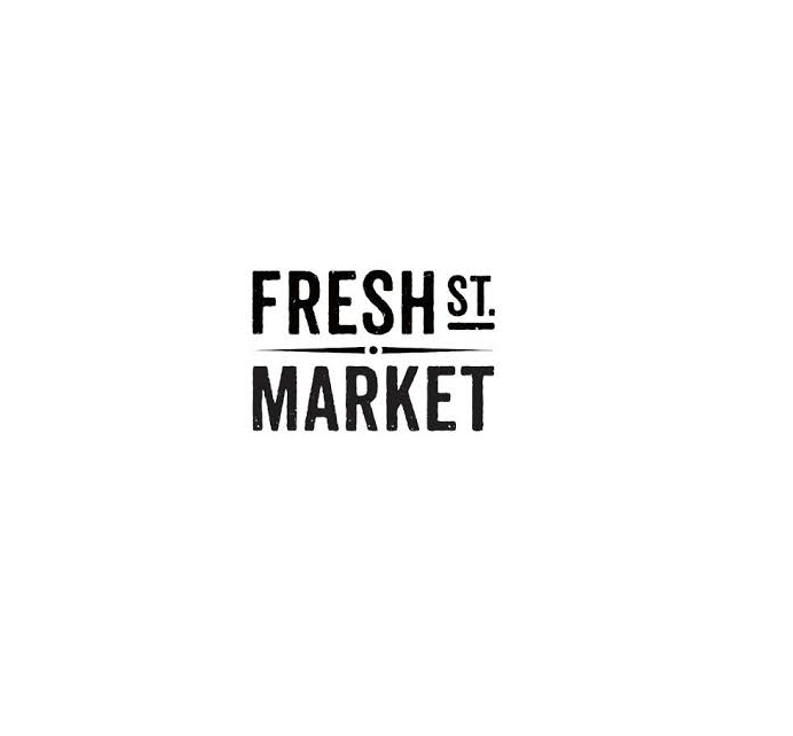 Fresh street market kamloops
The 7th location of Fresh Street Market opened its doors on November 22nd, in Kamloops, BC. Howell Electric has been part of this process since the initial demolition of the old Sears building. Howell was then awarded the contract for Fresh Street Market, in 2019. The Howell team converted distribution to suit the market's needs, and also completed a full lighting and lighting control installation throughout the 40,000 square foot building. If you have visited the market, you will notice the unique lighting displays throughout the store that amplify its atmosphere.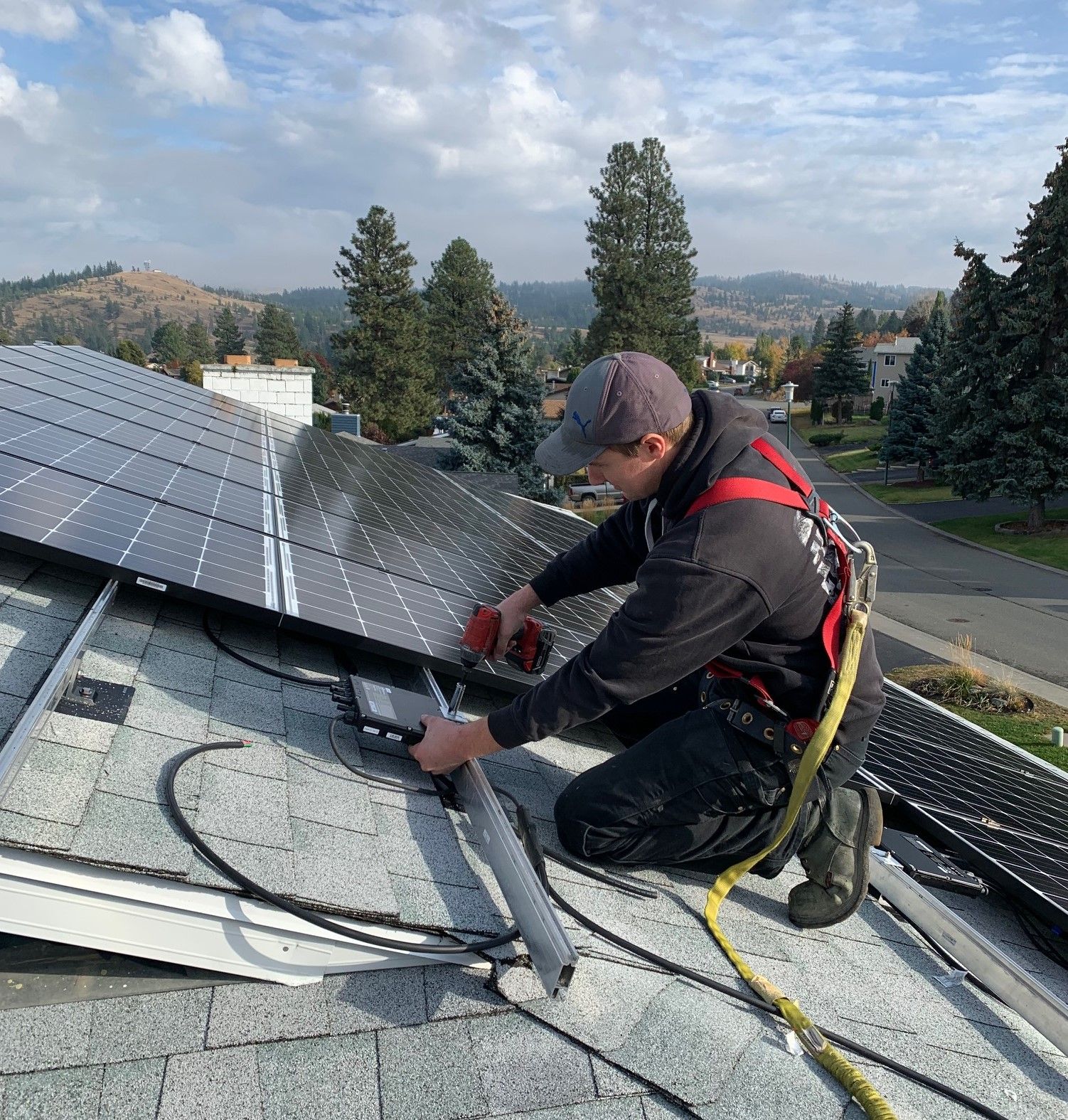 Solar Home Installation
Our team of solar professionals recently completed this roof mount solar array. This installation consists of 27 solar panels and is capable of producing 8.1Kw. This type of system can be installed on existing and new construction roofs and all products carry a 25-year manufacture warranty. We have systems to suit any roof and want to help you start producing clean energy for your home, saving money in the process. Contact our team today for a quote! We've got the answers to the questions you may have when making the steps to go solar.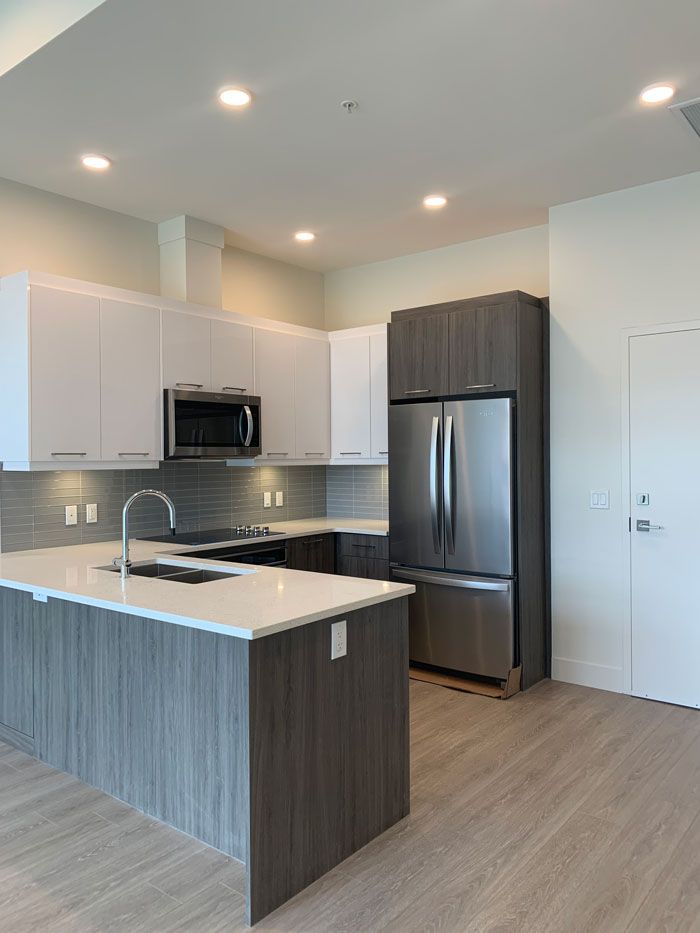 Creston House Condominiums
Howell Electric recently finished this 5-level, 56 unit, building that marked the first development of the "The Reach". Creston House has quality finishes including LED pot lights, undercounter lighting, unique bathroom lighting and bright, modern lighting throughout the suites. The building is secured with a top–of–the–line fire alarm and security system, including smoke detectors throughout the building.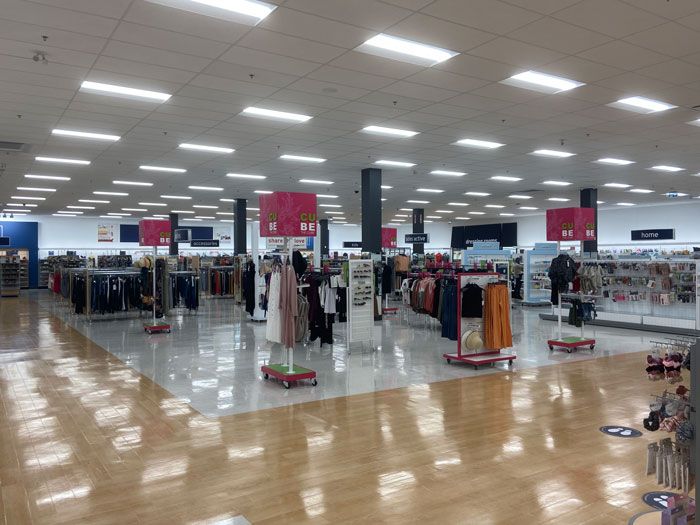 Marshalls Aberdeen Mall
Howell Electric did a complete install of lighting and distribution for the new big box store, Marshalls. Marshalls is located in Aberdeen Mall and was completed in the winter of 2019. We are excited for the new additions to the mall. We are currently working on the Fresh Street Market, as well as Old Navy, scheduled to be completed in the  summer of 2020.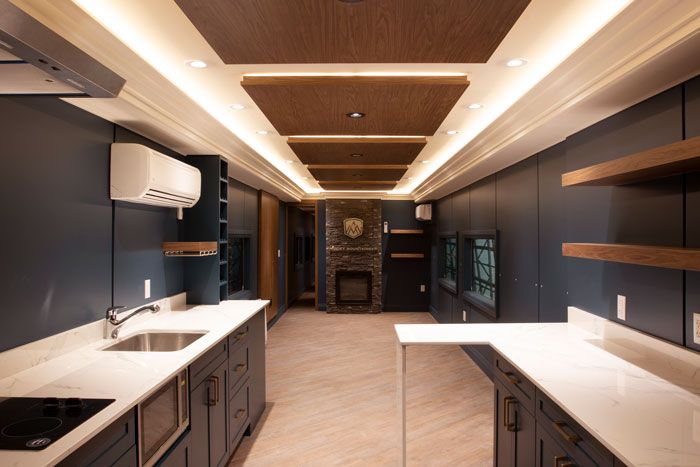 Rocky Mountaineer Sleeper Car
This was a very unique project to work on with A&T Project Developments! We took an old passenger train car and converted it to be used as a permanent accommodation for their on-site staff. The car was configured to have 3 bedrooms, a bathroom, and a kitchen with living space. We were responsible for a complex lighting package as well as power and data throughout the car. The medium of a train car posed some remarkably interesting challenges in terms of demolition and materials used.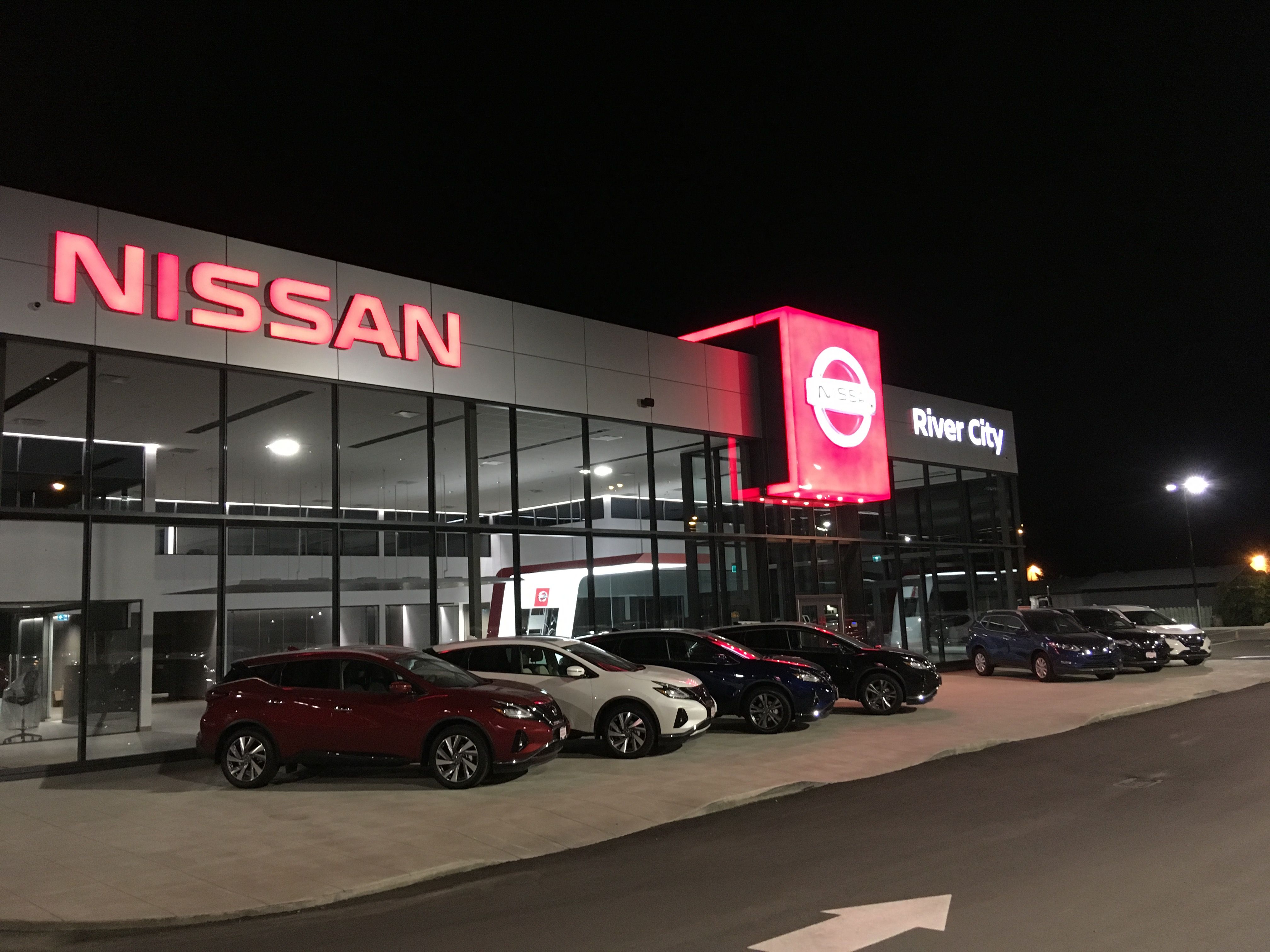 River City Nissan
River City Nissan celebrated the opening of their new building in October 2019. Howell Electric did a complete electrical and data system install throughout the entire building. This included cutting-edge elements such as a Lutron lighting control system and a centralized inverter to handle emergency lighting requirements. Howell Electric enjoyed the opportunity to work with their specialized vendors on such a high tech and visually pleasing building.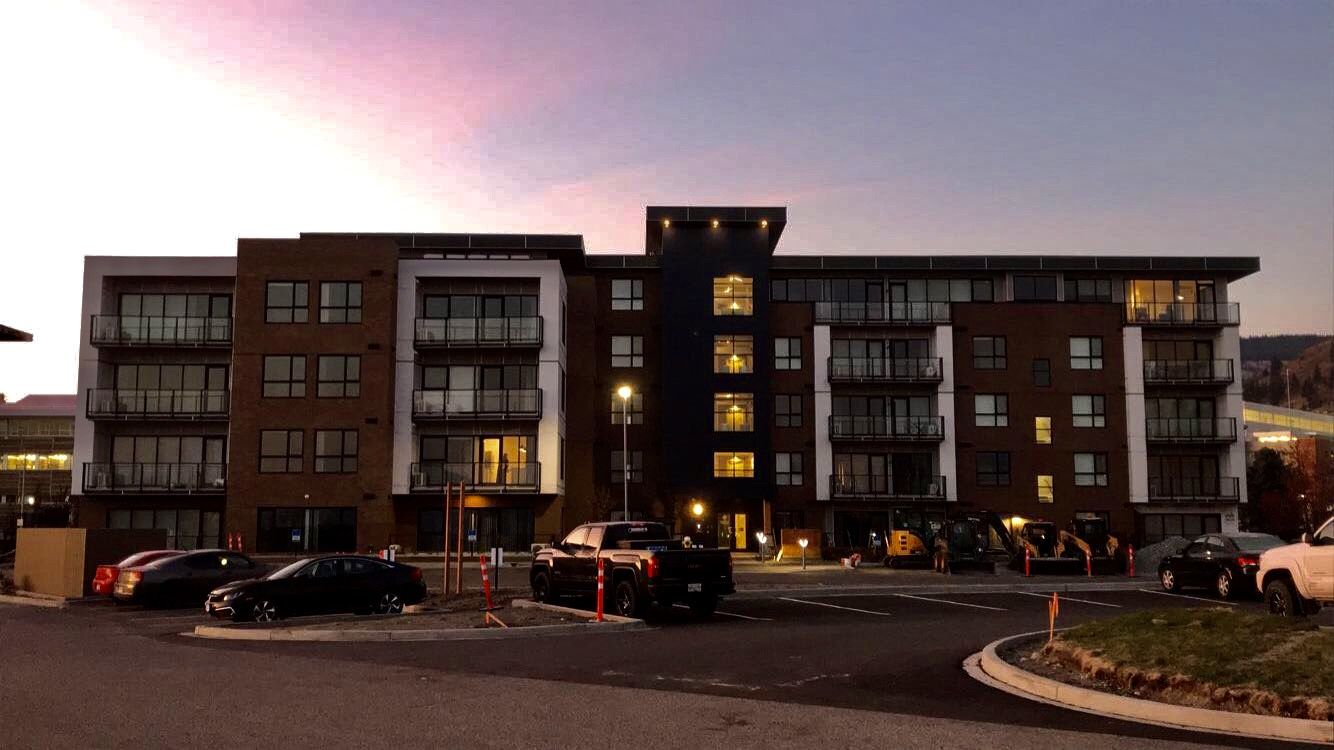 Legacy Square Apartments
Legacy Square Apartments is a new 5 story, 7-unit apartment complex in the heart of Thompson Rivers University. Legacy Square is part of a 90-acre parcel of land known as "The Reach" project at TRU. The apartments are very modern with incredible views of the city and campus. There is smart technology in each suite that includes keyless entry, automated security, smart thermostat, water leak detection, and lights that can be controlled with your smart phone. Howell Electric completed the electrical installation at Legacy Square in October 2019.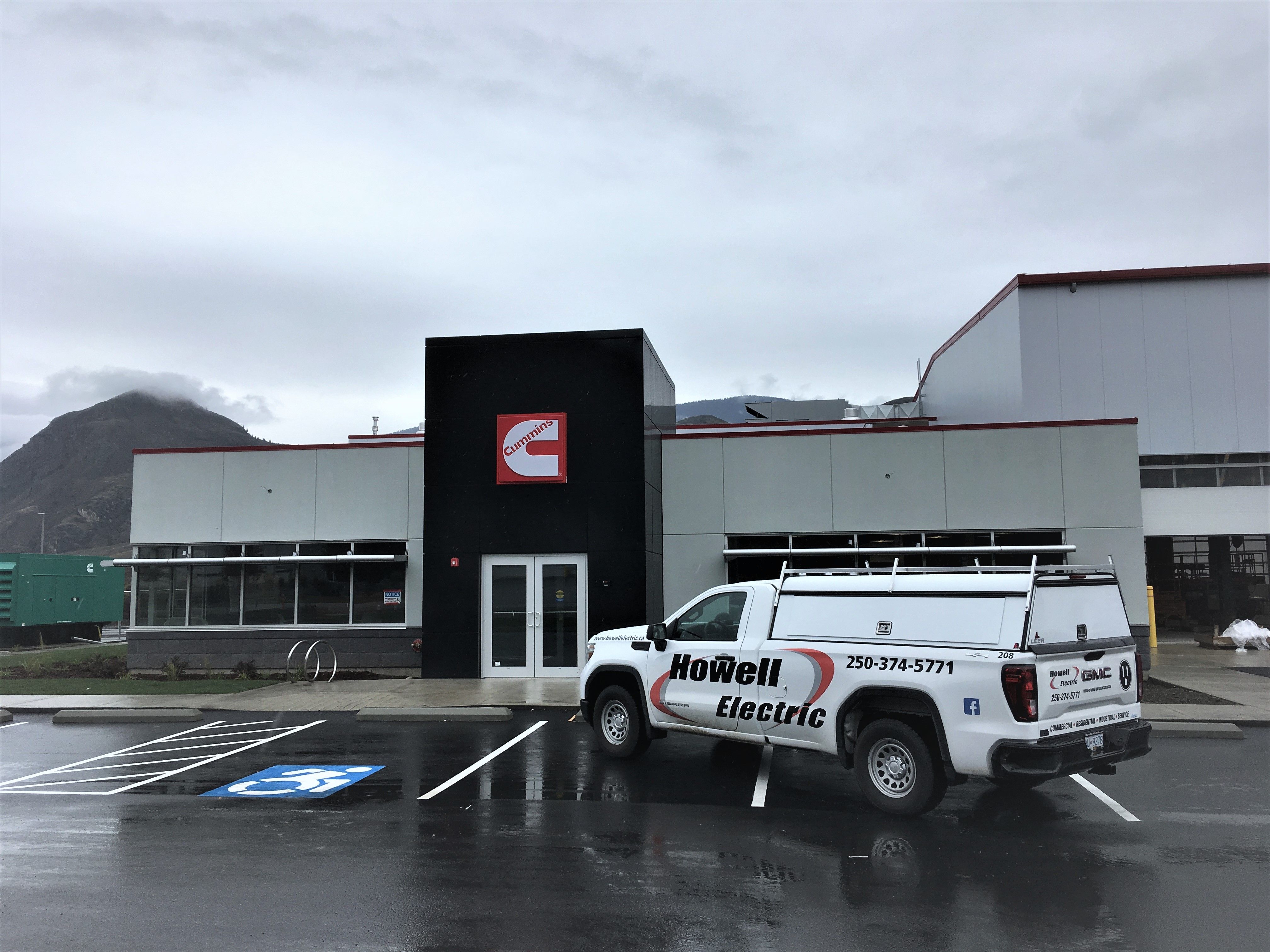 Cummins Western Canada
We are currently wrapping up the new Cummins Western Canada building located at 7950 Dallas Drive in Kamloops, BC. The project consisted of a 14,200 sf shop, 5,560 sf office, and a 3,626 sf warehouse. It includes a 500kw Cummins Diesel stand-by generator, high end lighting throughout the building and yard space, a state-of-the-art lighting control system, as well as a detailed portion classified as a Class 1 Zone 2 Hazardous Area.. Another great project completed by our professional, experienced electrical team. Congratulations to Cummins Western Canada on your new Kamloops location!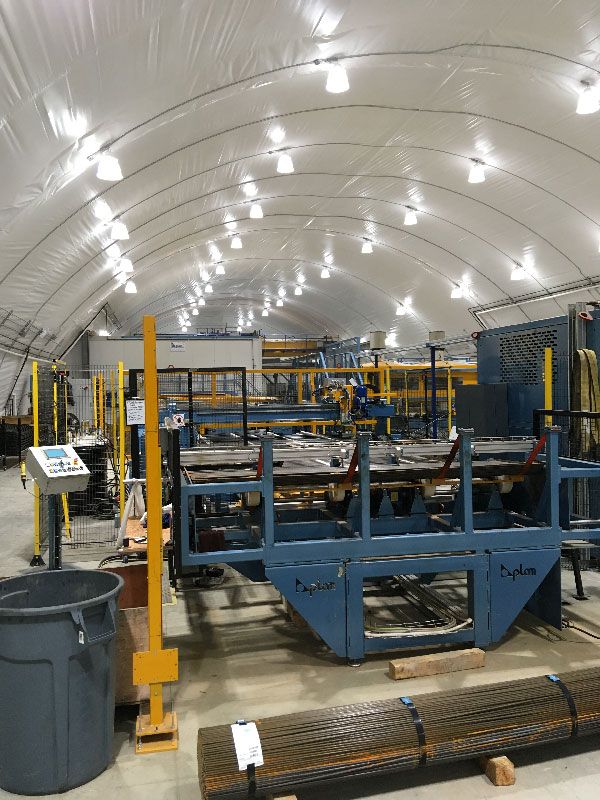 Monte Lake Precast Concrete Plant
Monte Lake Precast Concrete Plant is a 25,187 square foot Quonset structure erected on slab-on-grade foundations and situated on 9.9 acres of rural land. The plant manufactures concrete rail tie products and ships them across North America. In March of 2019, the building was erected and Howell Electric prepared for the install and energization of two 350KW natural gas generators to power all electrical systems. The new workspace is illuminated with LED lighting which was a great choice for this space as it's not only environmentally friendly, but also efficient, durable and cost effective.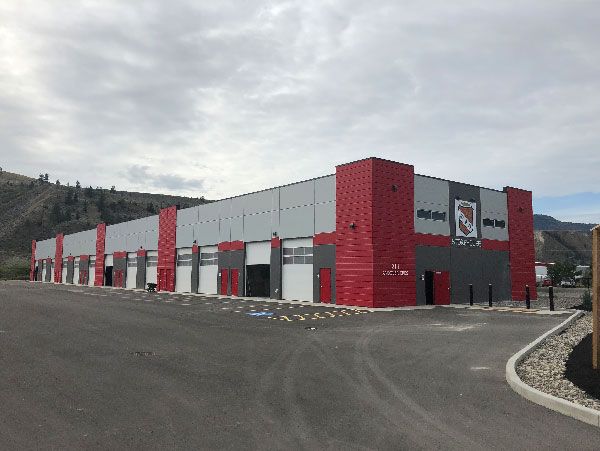 KAMLOOPS STOREHOUSE
We are pleased to have completed the Kamloops Storehouse project. Kamloops Storehouse is a premium garage storage facility that protects your valuable assets and meets all of your business needs. Each bay is brightly illuminated by LED lighting and our well-trained fire alarm technicians installed a fire alarm system to help keep your space safe, secure and protected.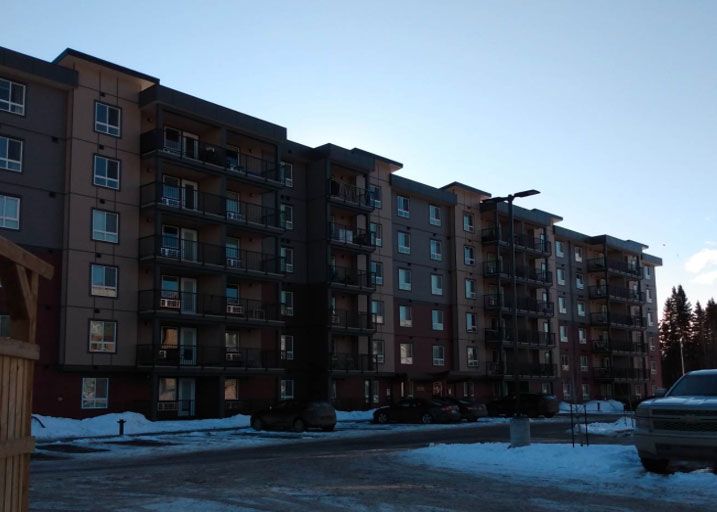 O' GRADY HEIGHTS PRINCE GEORGE
We recently completed two six-storey, 167-unit buildings in Prince George, called O'Grady Heights. Howell Electric did a complete install of all electrical scopes and our team of professionals were able to complete the project on a strict deadline.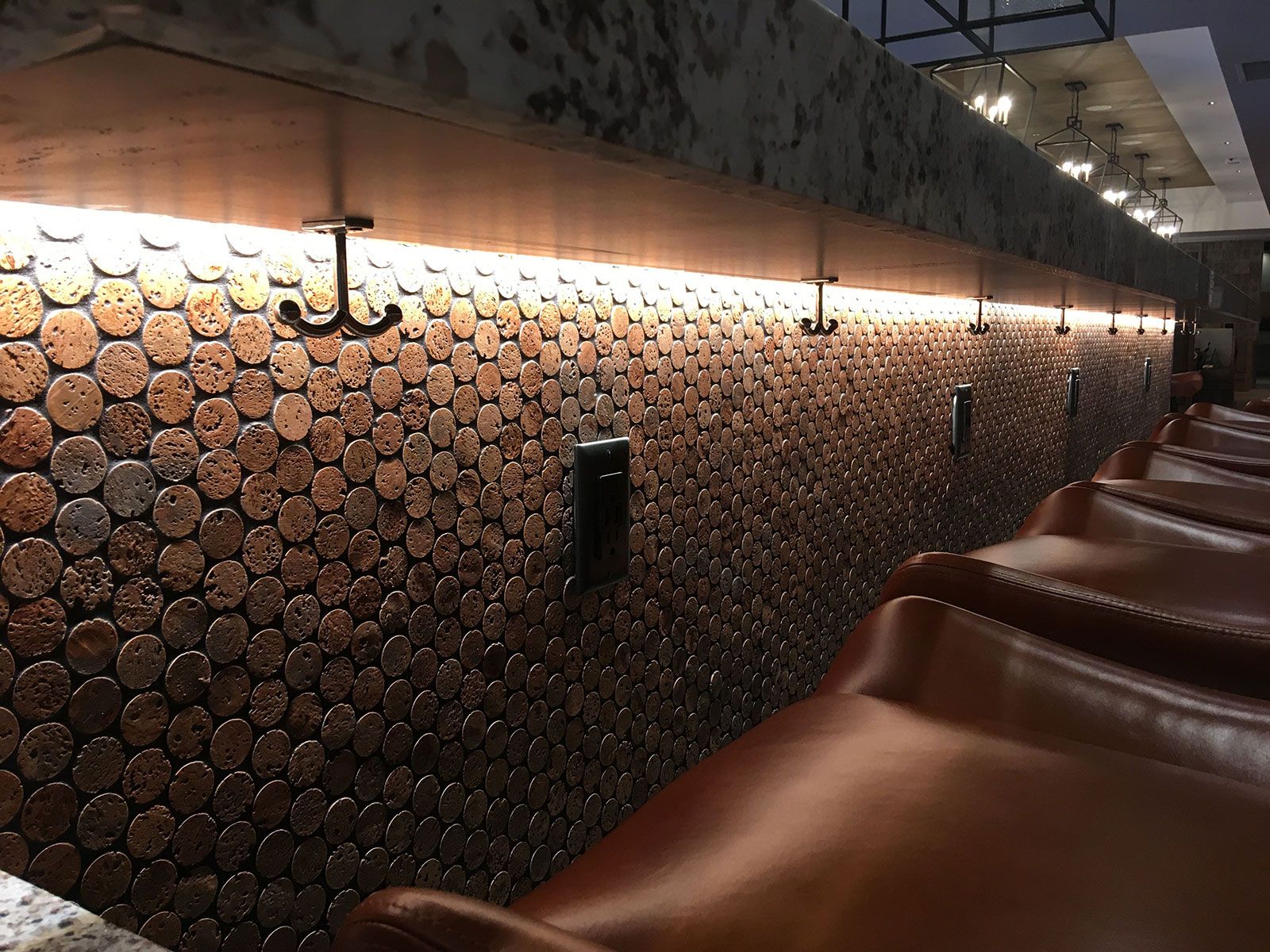 Delta
Howell Electric completed the the electrical upgrade in the extensive makeover of the former Hotel 540, now re-opened under the Delta brand and parent company Marriott. Our technicians modernized the electrical systems including the installation of LED strip lighting at the bar to showcase the cork wall artwork, replaced all suite lighting, and upgraded the data and lighting control systems. It's almost a complete transformation! Very modern and bright!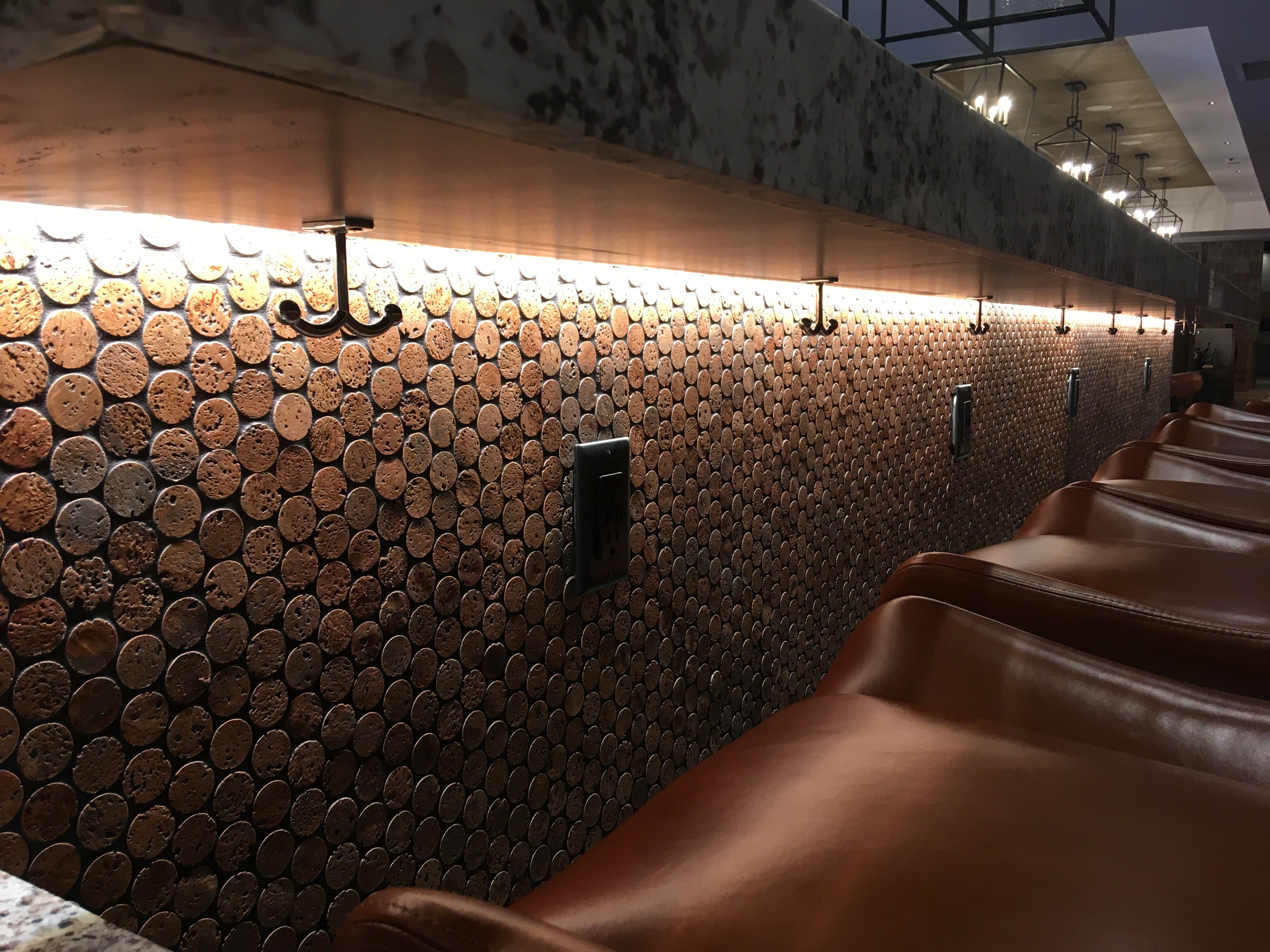 RIH Urgent Care clinic
RIH Urgent Care clinic is the new Primary Care and Learning Centre located right below Royal Inland Hospital. This clinic services patients that are not classified as 'Emergency'. Howell Electric installed LED lighting, lighting control, and a cutting-edge Cat 6A certified data system, all to service the needs of a modern medical facility.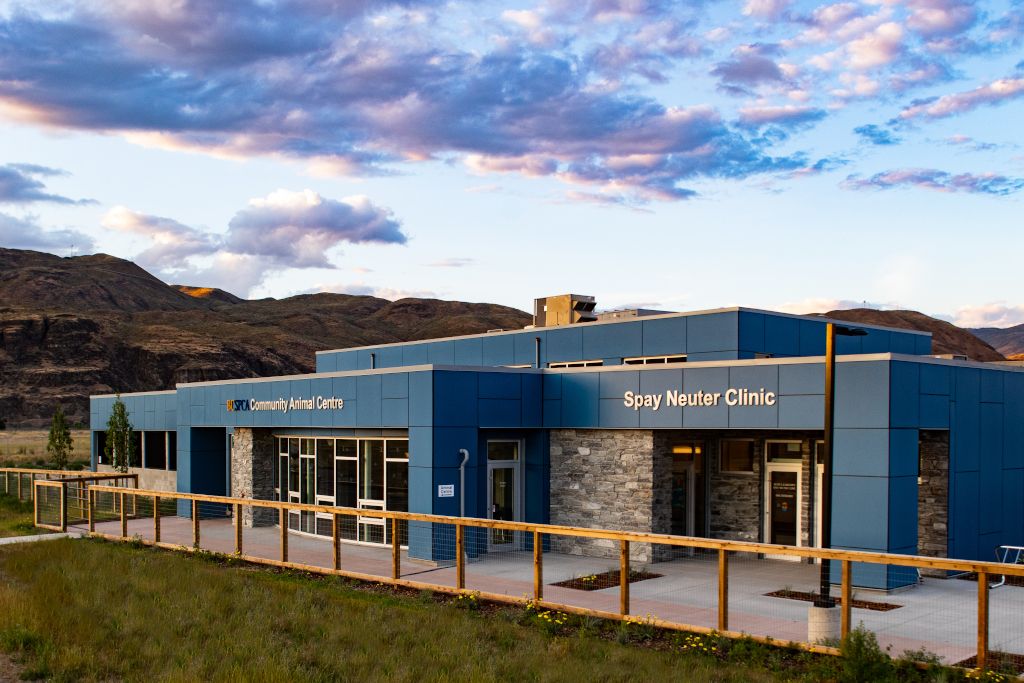 The Kamloops SPCA
At Howell Electric, our pets are our family! We are excited to have been a part of the new Kamloops SPCA that opened its doors on April 5, 2019. The Kamloops SPCA is one of 44 locations across the province serving sick, neglected, abused and homeless animals. This new 10,500 sf facility is located on 2.2 acres of land and was funded through the generosity of the Province of British Columbia and SPCA donors. The new facility includes a retail area, dog wash station, office spaces, a community room for training, 12 dog kennels, five large cat rooms, designated areas for temperament and behavior assessments, and specialized isolation areas for sick and injured animals. Howell Electric did a complete electrical installation including distribution, lighting, exit & emergency lighting, lighting control, fire alarm, and more. We are excited for this new addition to our community. Find out how you can help at www.spca.bc.ca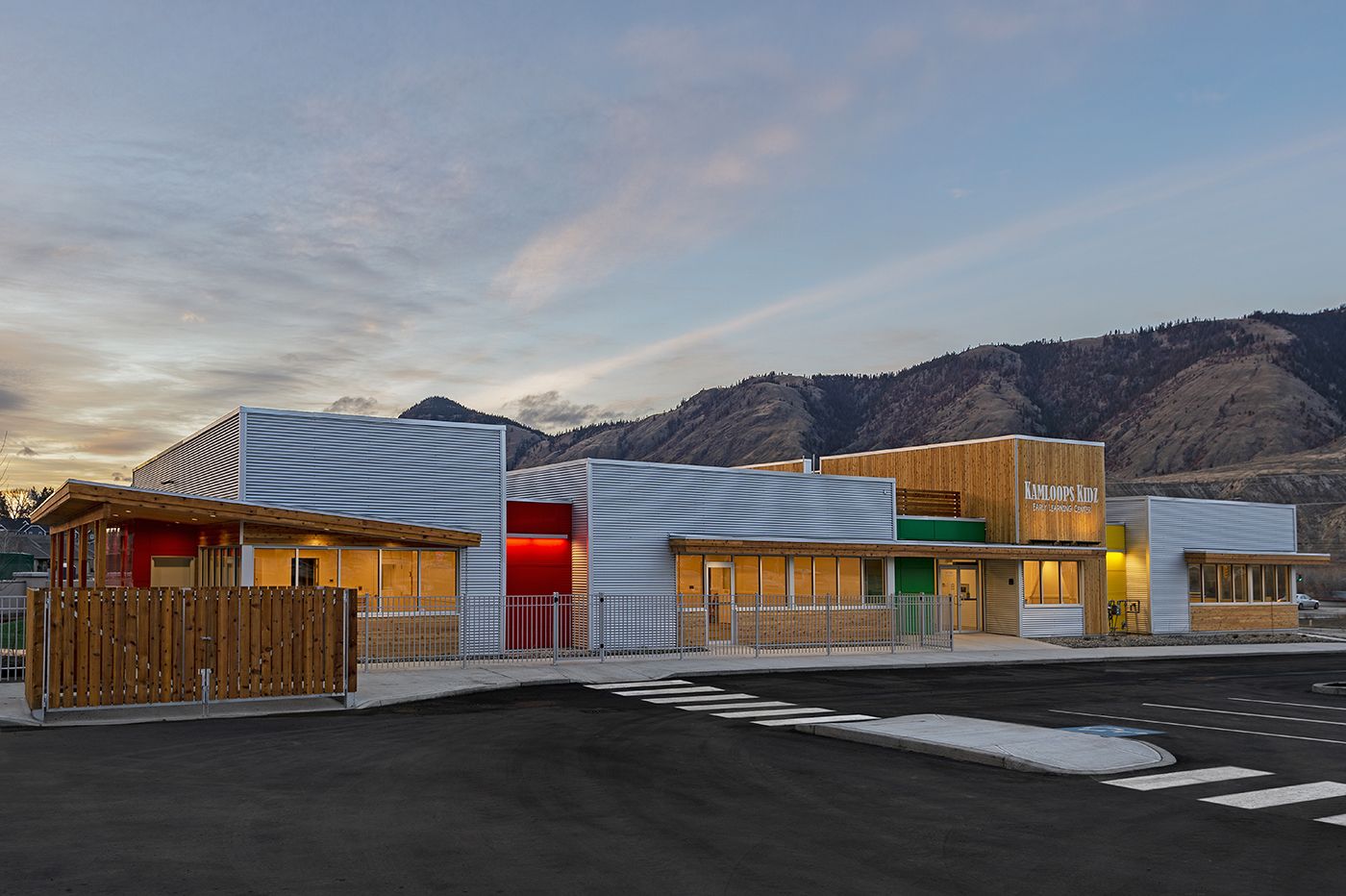 Kamloops Kidz Early Learning Centre
Kamloops Kidz Early Learning Centre is the newest addition to the Orchards Walk's growing community. This state-of-the-art learning centre has a lot to offer with 8 classrooms. Howell Electric is always excited to take part in serving the educational needs of our surrounding areas.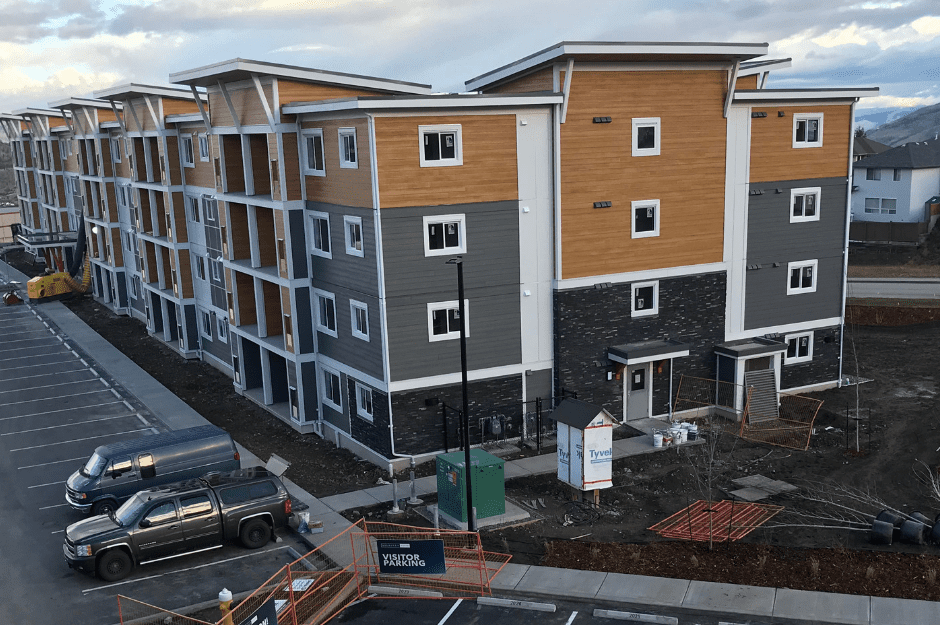 ABERDEEN VIEW APARTMENTS
Howell Electric recently completed Phase 1, and is currently wrapping up Phase 2, of the Aberdeen View Apartments in Kamloops, BC. These high-rise apartments were designed to be efficient with LED lighting, solar panels, electric car charging stations, energy saving appliances, and high efficiency mechanical systems. These apartments offer spectacular views and are contributing to Kamloops' rapid growth in green energy.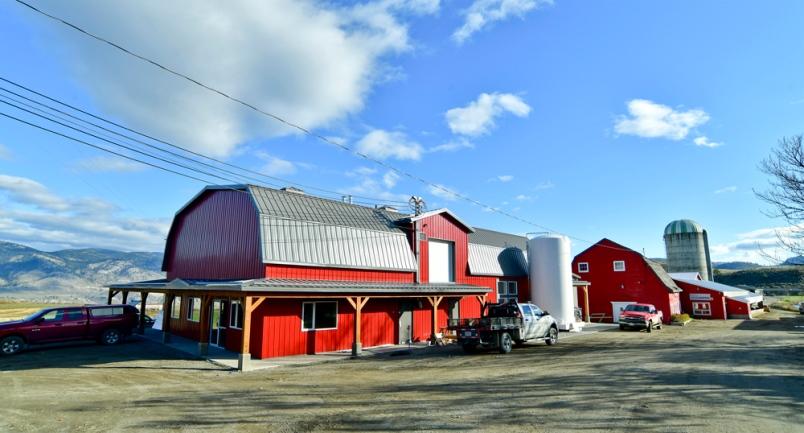 BLACKWELL DAIRY FARM
Blackwell Dairy's processing plant is almost ready to begin operations after being out of commission since a fire destroyed the facility in 2017. Howell Electric is happy to be a part of this rebuild to help them continue to serve the community!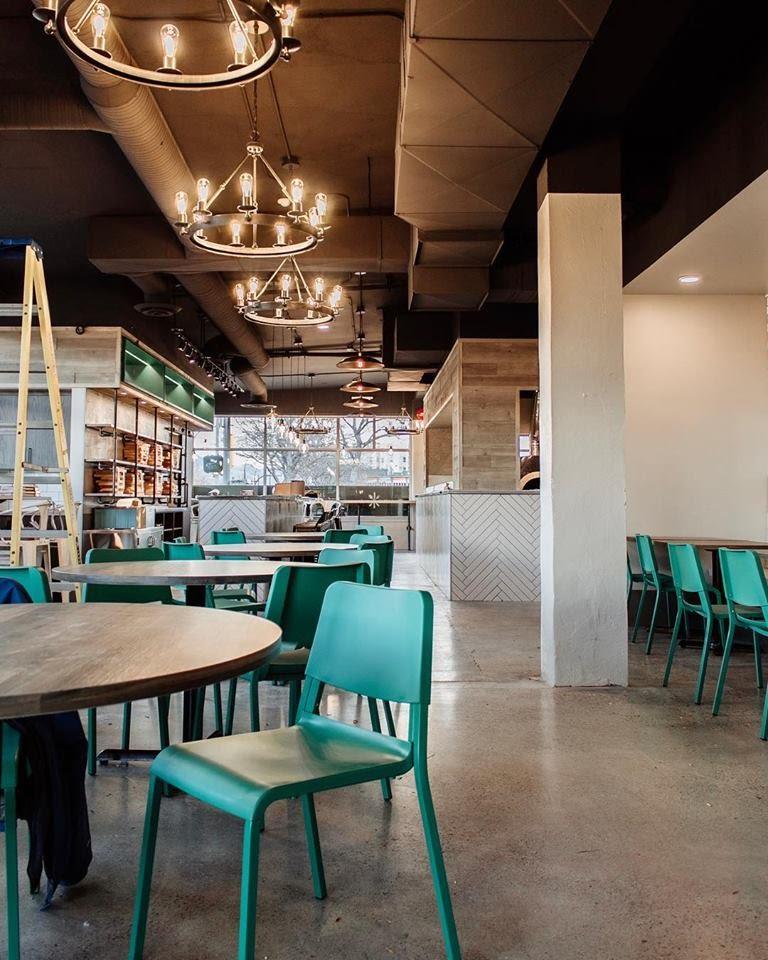 FORNO ON 5TH
Howell Electric has just completed an exciting new restaurant and whiskey bar located in the downtown core of Kamloops, BC called Forno on 5th. Forno on 5th will bring a new kind of eatery to the Kamloops food scene; the name inspired by the Mediterranean-style oven will play a key role in the restaurant concept along with the other key feature, the whiskey bar. The lighting was a fun project for Howell, it is very unique and artistic, and definitely something you will want to check out!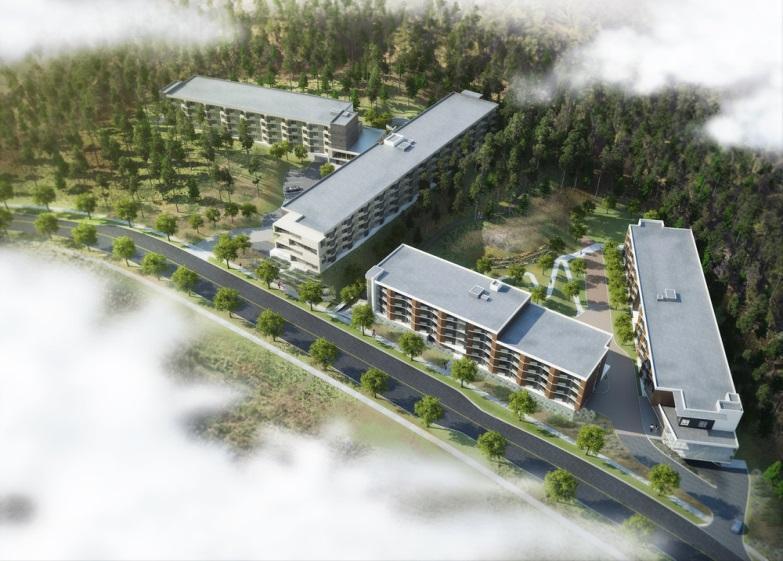 800 Academy Way Student Housing
Located on campus at the Kelowna University of British Columbia, 800 Academy Way is a 316-unit student housing facility that Howell Electric was proud to be apart of. This was a much needed expansion to fulfill the needs of an eagerly awaiting market. This extension to the pre-existing housing on campus was completed in the summer of 2018.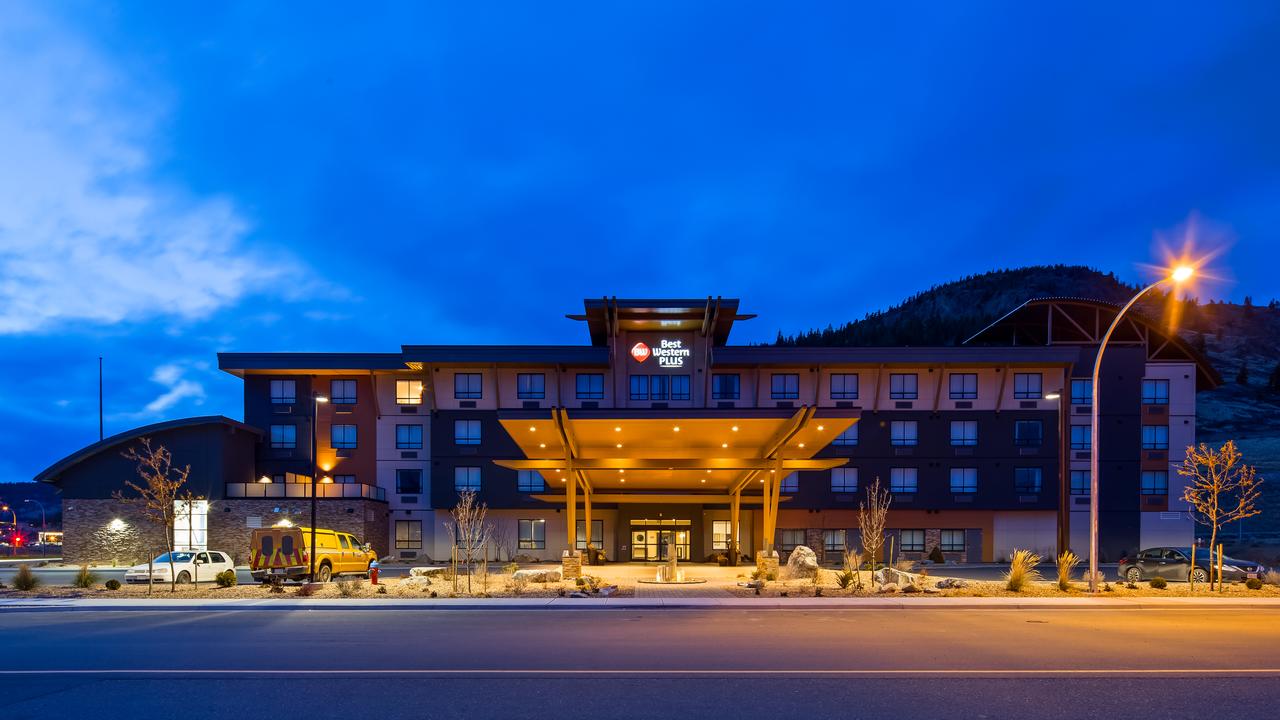 Best Western Plus
Howell Electric completed the brand new 83-room Best Western Plus located in Merritt, BC. This hotel is one of Merritt's largest and most modern facilities.
Tim Hortons
Howell Electric Ltd assisted in the chain's continuous growth. We have successfully completed 4 installations and look forward to the 5th!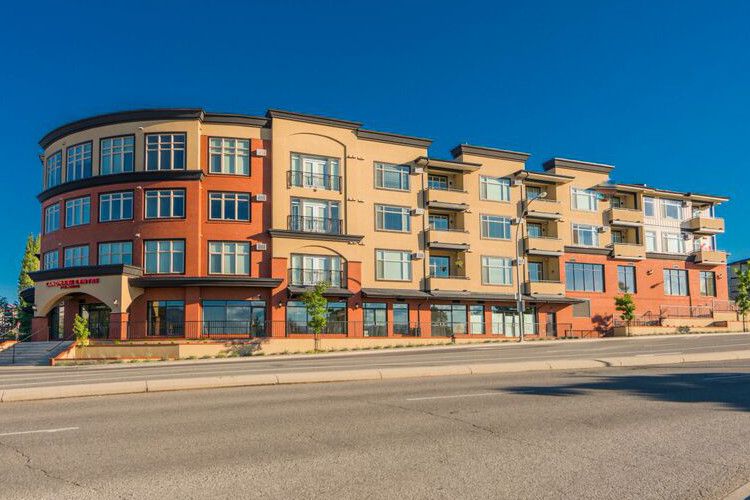 Landmark Heights
The fourth and final phase of Landmark Heights was completed in 2018. Howell Electric is happy to have worked with Culos Developments on this four-phase project. Landmark consists of not only housing, but a large parkade, and retail spaces for commercial opportunities.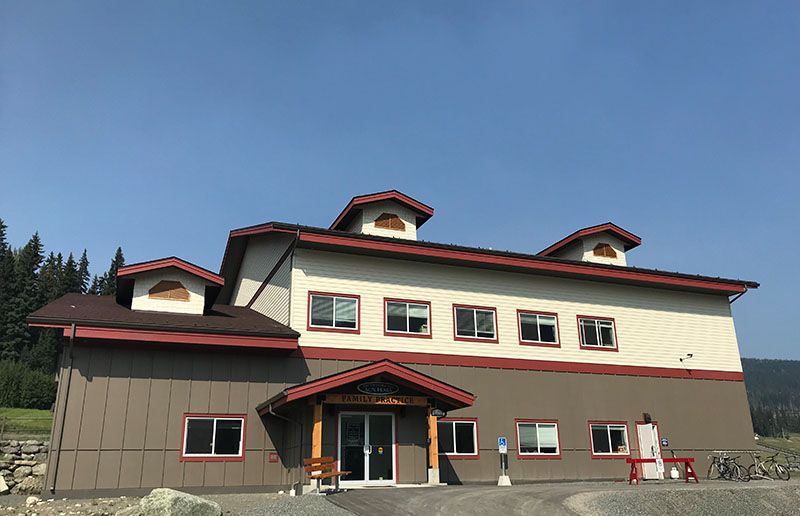 Sun Peaks Health Clinic
Completed in 2017, this new facility was a key piece for a thriving community. Howell Electric Ltd was a proud contributor.
The Burfield
Tucked up right next to the Burfield Lift, The Burfield is an awesome place to stay for an evening and to hit the Sun Peaks slopes at the crack of dawn.
Sun Peaks Sunburst Lodge
At the peak of Sun Peaks, drop in for a cinnamon bun at the newly renovated Sunburst Lodge.
Cascades Casino Penticton
After a grueling 8 hard months on site, the newest entertainment facility to Penticton opened on schedule. Thank you to the hard working Howell Electric Ltd team.
The ROCK
Buried in the woods of Princeton resides The Rock. Howell Electric Ltd was delighted to be a part of such a great community, even if it was for a short period of time.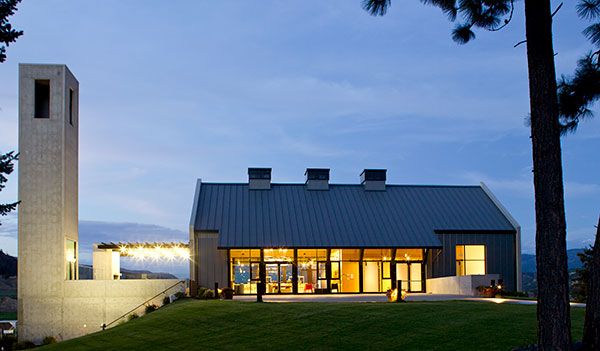 Monte Creek Ranch Winery
Monte Creek Ranch Winery was another enjoyable project for Howell Electric. The winery is brightly illuminated by modern, high-end lighting and our experienced control technicians designed and implemented the lighting control system for the beautiful custom chandelier located in the main tasting room, as well as throughout the building. This is a perfect addition to British Columbia's wine country located just 10 minutes outside of Kamloops.
Orchards Walk Residence
The Orchards Walk Development is driving growth and community in Kamloops. A beautiful part of Kamloops is popping out of the sand.
Walmart
Howell Electric Ltd has now been a part of 2 new builds and 2 major renovations. Taking on one of these monsters is not for the weakhearted.
Cascades Casino Kamloops
Completed in the summer of 2015, the Cascades Casino has been booming ever since. The custom lighting and interactive wall features in this building have to be seen by all.

Library Square
Library Square is a six-story residential apartment complex with 151 residential units, 2 commercial retail areas, as well as a 20,000 square foot LEED Gold Public Library. Phase 3 of Library Square was completed in 2013.
Proudly Serving Beautiful, British Columbia
Contact
Address
984 Laval Crescent, Kamloops, BC, V2C 5P5
Phone
Phone : 250-374-5771
Fax : 250-374-4579
Email
984 Laval Crescent Kamloops, BC V2C 5P5
984 Laval Crescent, Kamloops, BC, V2C 5P5